Venue heartlive (Nov. 21-22)
Carl Benz Arena
Mercedesstraße, Stuttgart
Venue heartdays (Nov. 20)
SpOrt Stuttgart (House of Sport)
Fritz-Walter-Weg 193
70372 Stuttgart
Overnight Stays / hotels
Hotel Motel One
Badstraße 20
70372 Stuttgart
ibis Styles Stuttgart
Teinacher Strasse 20
70372 Stuttgart
Reservation by email to team@doctrinamed.de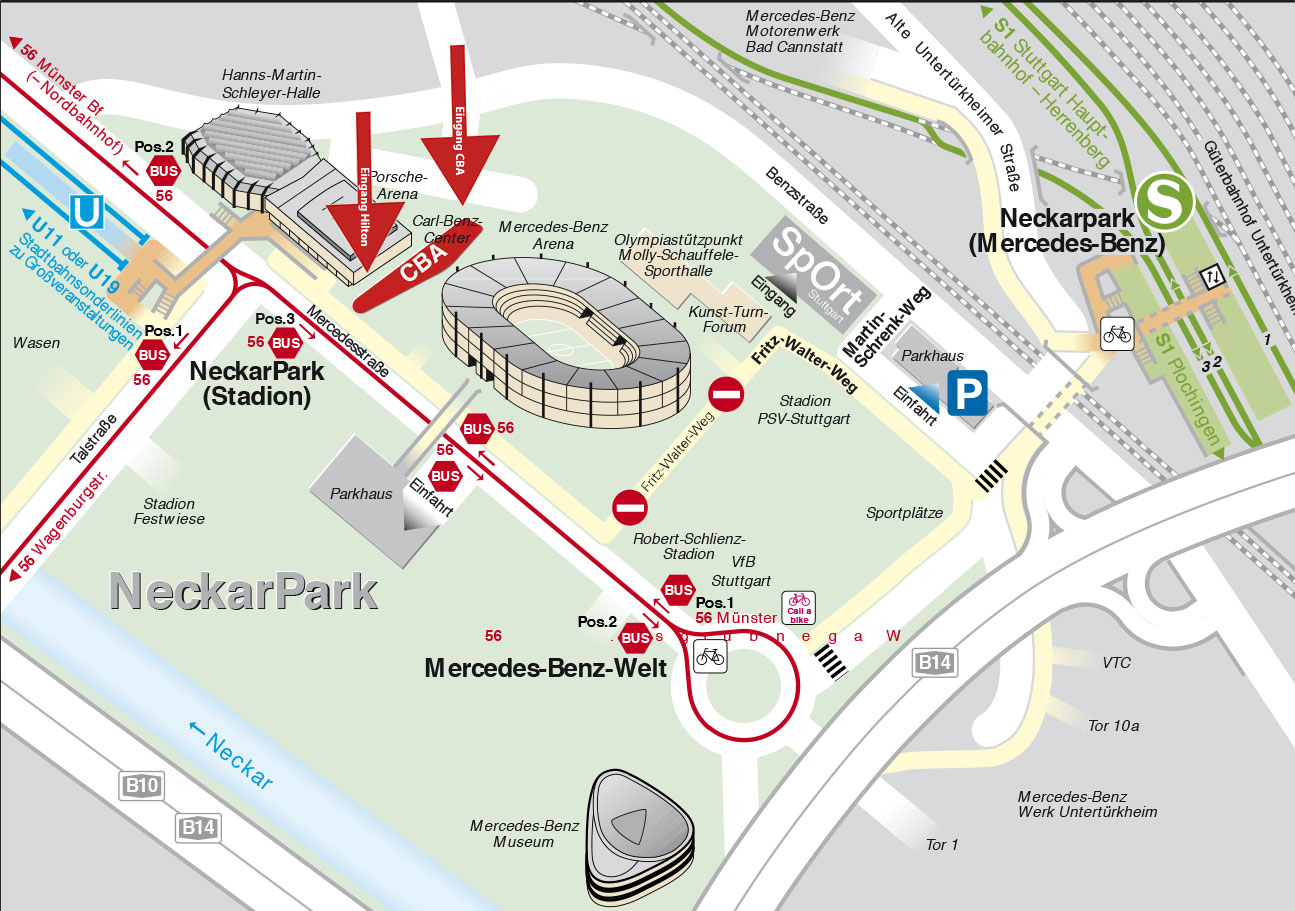 Wednesday, Nov. 20, 2019
Tagungszentrum SpOrt Stuttgart
Fritz-Walter-Weg 193, 70372 Stuttgart
09.00 h Registration opens
10.00 h Begin of workshop
19.00 h End of workshop
Thursday, Nov. 21, 2019
Carl Benz Arena
Mercedesstr. 73, 70372 Stuttgart
08.00 h Registration opens
20.15 h End
Friday, Nov. 22, 2019
Carl Benz Arena
Mercedesstr. 73, 70372 Stuttgart
08.00 h Registration opens
18.00 h End
Cooperating hospitals (2014-2018)
With kind support of (2018)
The meeting was accredited by the local physicians chamber (Germany). Attendees will receive a confirmation at the end of the meeting.
EthicalMedTech - CVS - Assessment decision: Heart-live Stuttgart on 21/22-11-2019 in Stuttgart, Germany, we are pleased to inform you that based on our assessment, we have determined that the conference is: COMPLIANT.
(EthicalMedTech is a platform, supported by MedTech Europe, dedicated to ethics and compliance projects in the MedTech industry). For further information please click here: www.ethicalmedtech.eu.